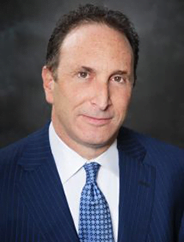 Chair, New York Office, Paul Hastings, LLP
Mr. Brooks is partner of Paul Hastings, LLP, an international law firm. Mr. Brooks is a member of that firm's Corporate Department and is the chair of its 280-attorney New York office. With a strong presence throughout Asia, Europe, Latin America and the U.S., Paul Hastings is recognized as one of the world's most innovative global law firms. Mr. Brooks represents parties in a broad range of public and private domestic and international mergers and acquisitions, private equity, corporate finance and joint venture transactions. He represents private equity funds, hedge funds and other private investment funds and institutional investors, and private and public operating companies in various industries. Other practice areas include technology, media, entertainment, telecommunications, healthcare and intellectual property. Mr. Brooks also advises public companies and their boards and committees about corporate responsibility, fiduciary duty, disclosure and executive employment matters.
Mr. Brooks is a member of the State Bars of New York and California and of the American Bar Association. He received his A.B., summa cum laude, Phi Beta Kappa, in 1978 from the University of California at Los Angeles and his J.D., cum laude, in 1981 from Harvard Law School.
Mr. Brooks and Paul Hastings worked with the Pediatric Trials Consortium of the Critical Path Institute in the development of its Advisory Report, which provided advice and guidance in the development of I-ACT for Children.
Find out how I-ACT for Children can help advance your pediatric development project.