Daniel M. Jorgensen, MD, MPH, MBA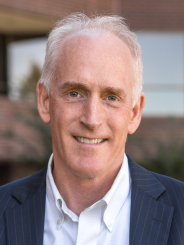 I am an accomplished physician executive with ~25 years of experience in the biopharmaceutical industry, in both small and large companies, public and private, including C-level positions for the past ~12 years. Currently, I serve as the CEO of Critical Path Institute (C-Path). In these roles, I have worked closely with a broad range of investors, strategic partners, and scientific experts, while building exceptional teams. My background includes comprehensive research, development, and commercialization experience for small molecules, biologics/vaccines, and devices across multiple therapeutic areas, particularly infectious diseases, immunology/inflammation, diabetes, and neuroscience. During my 10 years at Pfizer, I was the Global Clinical Leader for azithromycin and was named Pfizer's first Vaccine Development Team Leader, playing a key role in multiple FDA meetings, submissions, and approvals. Prior to joining Industry, I was an Epidemic Intelligence Service (EIS) Officer at the Centers for Disease Control & Prevention (CDC), focusing on infectious disease outbreaks, vaccine accessibility, and refugee health, and thereafter, held several public health positions, including Montana State Medical Officer. I was educated at Yale (BS); University of Wisconsin (MD); University of Washington (MPH); and Yale (MBA).
Find out how I-ACT for Children can help advance your pediatric development project.