Edward Connor, M.D., MBE, FAAP
Director, Pediatric Oversight Committee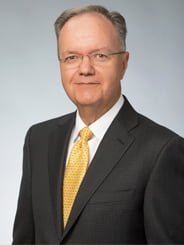 Emeritus Professor Pediatrics, Microbiology, Immunology and Tropical Medicine, George Washington University School of Medicine & Health Sciences & Children's National Health System
Former Executive VP Clinical Development and Chief Medical Officer MedImmune, Inc.
Dr. Connor is executive director and scientific lead for the Pediatric Trials Consortium at the Critical Path Institute, president of Clinical Research Alliance LLC and emeritus professor of Pediatrics, Microbiology, Immunology and Tropical Medicine at George Washington University School of Medicine and Health Sciences and Children's National Health System in Washington, D.C. He has more than 35 years of experience in pediatric clinical trials and drug/biologics development in academia and the biotechnology industry. He was chair of the Pediatric AIDS Clinical Trials Group and principal investigator of ACTG 076 that led to FDA approval of zidovudine for prevention of mother-to-infant transmission of HIV.
Dr. Connor served as executive vice president, Clinical Development and chief medical officer at MedImmune and, most recently, director of the Office of Innovation Development at Children's National Health System and member of the executive team at the Clinical and Translational Science Institute at Children's National. He served in advisory roles in pediatrics and drug and biologics development with many public and private organizations, including the National Institutes of Health, the U.S. Food and Drug Administration, the Centers for Disease Control and Prevention, the World Health Organization and the American Academy of Pediatrics. Dr. Connor received an M.D. and a master's in bioethics from the Perelman School of Medicine at the University of Pennsylvania and was a resident and chief resident in Pediatrics at Northwestern School of Medicine and fellow in Pediatric Infectious Diseases at the University of Rochester School of Medicine and Dentistry.
Find out how I-ACT for Children can help advance your pediatric development project.