Max J. Coppes, M.D., Ph.D., MBA, FAAP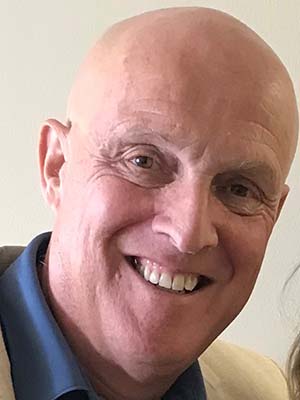 Physician-in-Chief of Renown Children's Hospital
Cancer Center Director, Renown Institute for Cancer
Dr. Max J. Coppes is an experienced academic healthcare leader skilled in program expansion, operations and leading in an environment with constrained resources. He enjoys identifying strategies and developing and subsequently executing priorities and goals aimed at realizing the vision of the often highly complex organizations he works in. He creates work environments characterized by development of a common vision as the basis for decision-making; he is comfortable taking measured risks and values accountability. A high-energy individual and compelling communicator, Dr. Coppes is known for problem-solving and exploring creative solutions.
Dr. Coppes received his M.D. from the University of Leiden Medical School in the Netherlands and completed his pediatric residency at the Wilhelmina Children's Hospital, Utrecht, the Netherlands. Subsequently, he trained in pediatric hematology/oncology at the Institut Gustave Roussy, Villejuif, France, and the Hospital for Sick Children in Toronto. He worked on his Ph.D. (obtained from the University of Amsterdam) at the Hospital for Sick Children in Toronto and the Cleveland Clinic Foundation in Cleveland. He obtained an MBA from the Haskayne School of Business in Calgary.
Before relocating to Reno, Dr. Coppes served as the director of Pediatric Hematology/Oncology at the Alberta Children's Hospital, Calgary, Canada (1995-2005); the senior vice president of the Center for Cancer and Blood Disorders at Children's National Medical Center, Washington, D.C. (2006-2012); the president of the BC Cancer Agency, Vancouver, Canada (2012-2014) and the chief medical & academic officer of Renown Health, Reno, Nevada (2014-2016).
A pediatric oncology expert, Dr. Coppes has served in multiple national and international leadership positions, including the Board of the International Society for Pediatric Oncology. His areas of research interest have included pediatric tumors (primarily, but not exclusively, pediatric renal tumors), antiemetic treatments and bone marrow transplantation. He has been actively involved in laboratory, translational, clinical and epidemiologic research and has over 100 peer-reviewed manuscripts and over 50 non-peer-reviewed publications. Currently, Dr. Coppes is interested in helping to clarify what can be learned from patterns derived from "big data," including health record data, environmental data, genetic background and socioeconomic factors.
Find out how I-ACT for Children can help advance your pediatric development project.