Albert "A.J." Allen, M.D., Ph.D.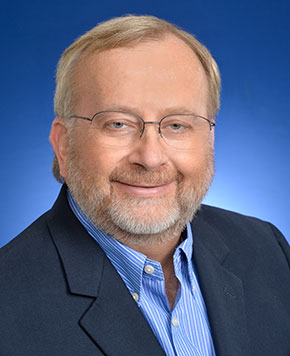 Albert John "A.J." Allen, M.D., Ph.D. is a child and adolescent psychiatrist and a pharmacologist with over 75 publications in pharmacology, child psychiatry, human abuse potential assessment, pediatric drug development, drug safety and bioethics.  A.J. received an S.B in chemistry with general honors and an S.M in biochemistry from the University of Chicago in 1980.  He received his M.D. and a Ph.D. in pharmacology from the University of Iowa in 1988.  He completed residencies in General Psychiatry and Child Psychiatry at the University of Iowa (1988-1992), along with a Research Fellowship in Child Psychiatry at the National Institute of Mental Health in Bethesda, MD (1992-1995).  He was an Assistant Professor at the Institute for Juvenile Research, University of Illinois at Chicago (UIC, 1995-2000) where he ran a pediatric psychopharmacology clinic and a pediatric anxiety and tic disorders clinic, and also served on one of the UIC Institutional Review Boards (IRBs).  A.J. joined Lilly as a global research physician during the phase 3 development of atomoxetine for ADHD and in 2004 he was promoted to global medical director, and subsequently senior medical director, for development of atomoxetine and other medications for ADHD and related disorders.  In 2009, he became a member of the Lilly Bioethics Committee and he chaired the committee from 2011-2013, and remained a member representing pediatrics until he retired from Lilly in December, 2021.  Amongst his many activities, A.J.'s primary responsibilities from 2011 until his retirement in 2011 were related to the development of policies, programs and infrastructure to broadly improve pediatric drug development efforts across Lilly's portfolio in neuroscience (psychiatry and later neurology), pain, diabetes, cardiovascular disease, oncology, immunology, and COVID. During this time A.J. co-chaired Lilly's Pediatric Steering Committee and was medical lead for Lilly's Pediatric Capabilities Function, he also served on Lilly Global Patient Safety's Reproduction, Pregnancy and Pediatric Safety Advisory Committee.  A.J. was a member of BIO's pediatric committee from 2011 to 2021 and chair of the committee from 2013 to 2015.  A.J. is also a past-member of the Secretary's Advisory Committee on Human Research Protections (SACHRP, 2011 to 2015) and current member of SACHRP's Subcommittee on Harmonization, a member of the EPA's Human Subjects Research Board (HSRB), a past-member of Public Responsibility In Medicine and Research's (PRIM&R's) board of directorsand member and chair of its Advancing Ethical Research Core Conference Planning Committee, as well as a member of the American Academy of Child and Adolescent Psychiatry's(AACAP's) ethics committee and a corresponding member of AACAP's Psychopharmacology and Device Committee.  Though retired from Lilly, he continues his professional activities through these means and several others, as well as mentoring and consulting.  In 2013 he was diagnosed with multiple myeloma and several secondary conditions and underwent a stem cell transplant.  His treatments have continued off and on and he is currently doing very well.  His experiences with this chronic illness and related chronic illnesses has had a significant impact on his thinking concerning bioethics and pediatric drug development.  He has a weakness for kids (the human kind) and pets (especially cats).
A.J. was involved at several points in events leading up to and including the creation of I-ACT and served as Lilly's observer on I-ACT's board through 2021.  A.J. also was involved in events leading up to and including the creation of I-ACT's sister organization in Europe, Conect4Children (C4C).  A.J.'s thoughts regarding I-ACT and its mission, "Nothing is more important than our children.  They are our future, yet they are often amongst the most vulnerable, neglected, forgotten, and abused in our society.  We must do better.  In medical drug and device development, this means that children and their families have the same right to benefit in a timely manner from modern medical advances as adults, with the same expectations regarding scientific data supporting safety, efficacy, and dosing.  Put another way, when it comes to medical drug and device development, children and their families should be treated as first class citizens, not relegated to second class status."
Find out how I-ACT for Children can help advance your pediatric development project.