Holly Huntington, R.N., BSN
Head, Clinical Research Network Operations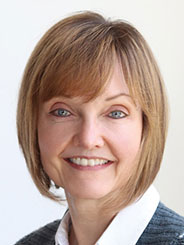 Holly moved from bedside RN to research RN to be actively engaged in bringing new and better ways of preventing and alleviating disease, pain and suffering to patients. Over the past 25+ years, Holly has worn many hats within clinical research with the patient always at the center.
Clinical trial operations has been Holly's home in small start-up to large pharma/biotech companies with rewarding side trips into in-vitro/companion diagnostics, management of a Hospital based IRB and more recently an oncology-immunotherapy focused not-for-profit institute. Roles have included, traveling CRA, project and program manager, trial manager and director of clinical operations. In addition, Holly has worn hats in clinical science and as an auditor (GCP/GMP). Oncology has left the largest footprint along her career path.
Find out how I-ACT for Children can help advance your pediatric development project.